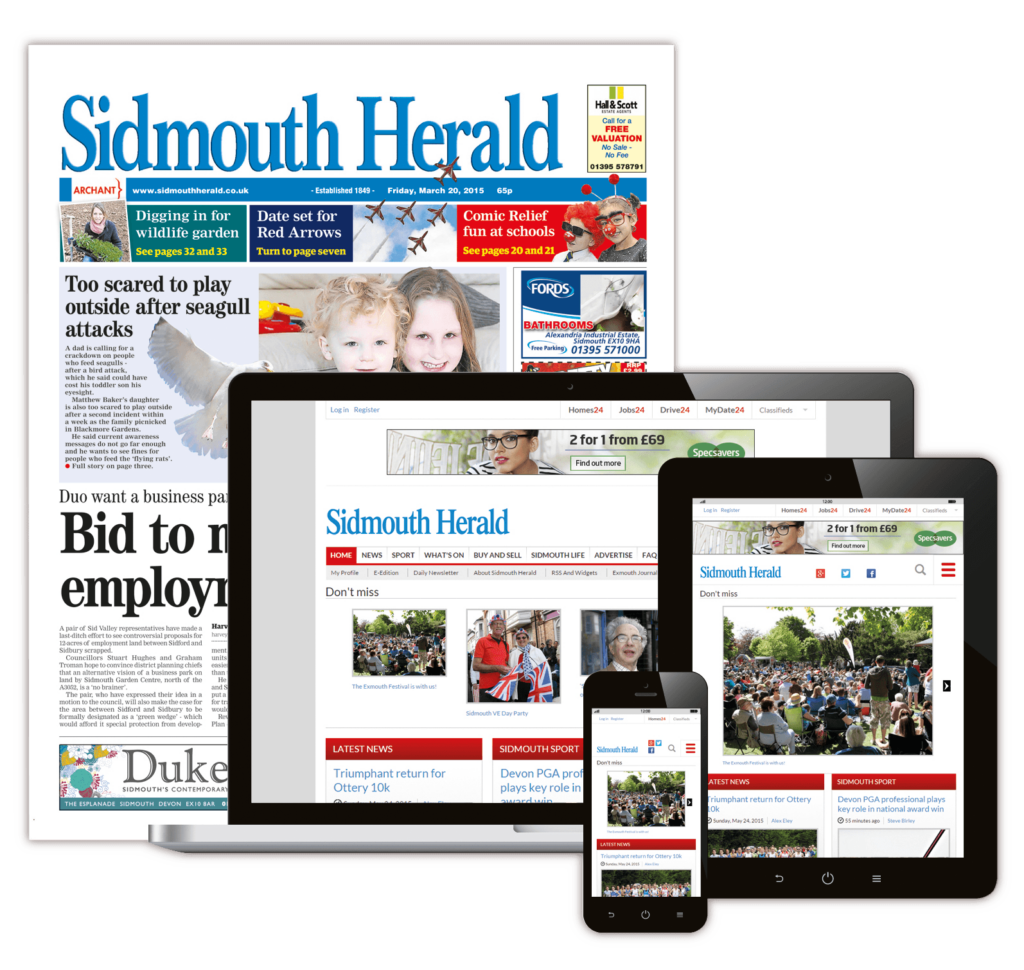 What the Papers Say

A Sidmouth businessman has expanded his range of tipples to include rum.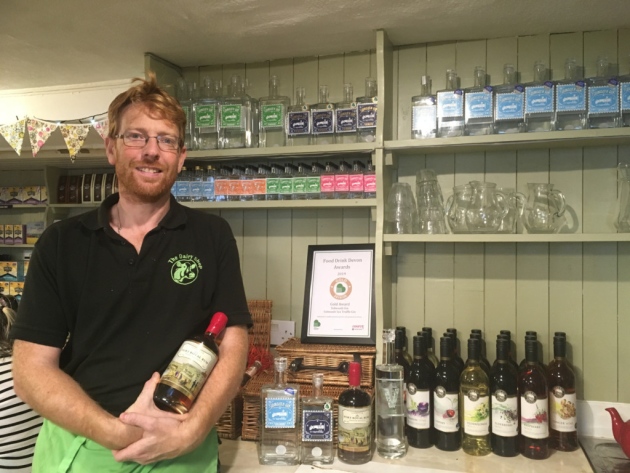 John Hammond, of the Dairy Shop, has unveiled his latest creation, Port Royal Rum, to go alongside his award-winning Sidmouth gin and vodka.
The rum has been named after the eastern end of the town and features a picture of Sidmouth's smuggling past. The dark spiced rum is infused with a blend of hand-harvested sea weed. The businessman said he was looking to create something that people could take away with them that reminded them of Sidmouth. The distillery is also working to create a gin liqueur of beech leaves collected from Core Hill.
There will be a rum-based product called Christmas Cheer and other alcohol-based products including marmalade and jams are in the works.Dairy Shop has secured a winery license, allowing the premises to make and sell wine.
A launch party for the rum will also celebrate the business's recent gold at the Food and Drink Awards.
Read the original article here.

Sidmouth vodka captures town's seaside essence in a bottle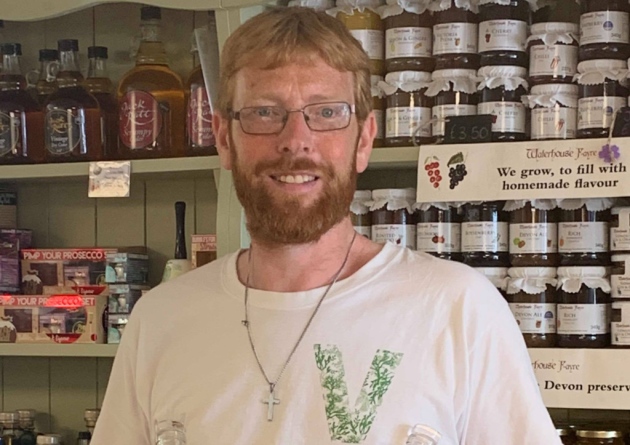 A flavour of Sidmouth's seaside has been bottled up as part of a new locally produced vodka.
John Hammond, of The Dairy Shop, has branched out into his third alcoholic range, off the back of his successful Sidmouth gin and rum.
The business owner has won awards for his gin by using a range of unusual and locally produced flavours, including sea truffle and fruit from allotments in The Byes.
In his newest venture, he has set out to capture Sidmouth's seaside flavour by using sea lettuce to create his Sea Breeze vodka.
Mr Hammond said: "It has this seaside smell to it. It's really crisp and a little bit salty. It just smells of the sea."
To date he has create five different flavoured gins and a rum.
He said: "I remember making the first batch and not knowing how it would sell or not. People would say 'this is really nice'.
"With the appreciation of gin you have to show where it has been made. We have lots of local stuff that we are trying to use and as much as possible."
Read the original article here.

Sidmouth can now boast its own award-winning gin
Gin is back in fashion and now Sidmouth can boast its very own award-winning brand.
John Hammond, who with his wife Kirsty, took over The Dairy Shop delicatessen a year ago, has made a flying start in the liquor business and already tasted success.
The man who studied chemistry at university has dreamed up a concoction called Seashore gin, which has just won a silver award at the Taste of the West.
Its natty logo of an upside down biplane and the slogan 'Fly responsibly' was dreamed up by a vicar – a friend from Sidmouth and former graphic designer who now has a church in Jersey.
John said: "You've got locals saying it's 'our gin' – that's when you know it's really hit the spot."
And of course, the 40 per cent proof tipple, which comes in three sizes, is popular with holidaymakers.
"People want to take the taste of Sidmouth back with them and the Seashore is perfect – when you smell it you get this sort of seaside smell coming through, which is lovely," he said.
He makes the gin in association with Devon Distillery using local products like sea kelp seaweed harvested by Sidmouth firm Ebb Tides – the key ingredient in Seashore.
When a trial batch sold out in just a month, they knew they were on to something.
The other gins they make – Rhubarb, Honey and Orange, and Pink Gooseberry – are also flying off the shelves.
The drink is stocked by two local hotels, The Salty Monk and Sidmouth Wines.
And it's also going down a treat at Sidmouth Rugby Club ('They go through it quite quickly'); the cricket club, the croquet club and Sailing Club are also considering taking it.
Roly's Fudge Pantry has just started making a Sidmouth Gin Orange and Honey flavour fudge.
"I like it when things are from Sidmouth. Working with local businesses, we can offer people local products when they come in," John said.
To make gin you use a neutral grain spirit and add juniper, angelica and iris powder and your botanicals to flavour it.
"Gin is really quite easy to make. It's really simple to infuse it, but it's hard to get it to taste nice," said John.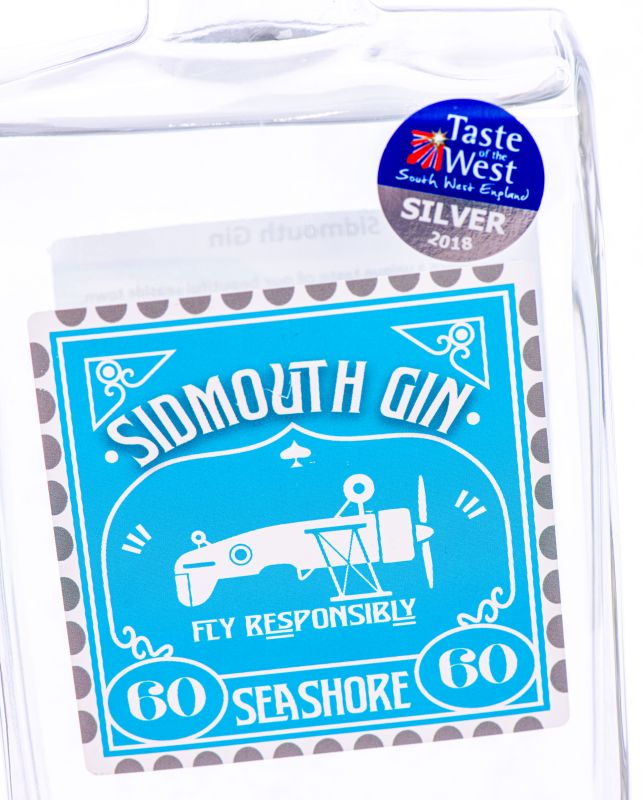 Have you tasted Sidmouth Gin?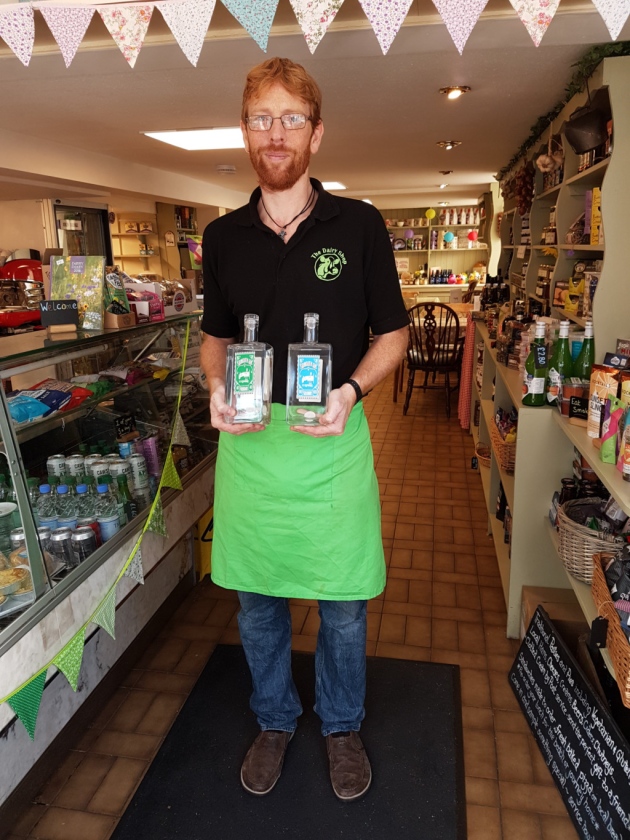 A shopkeeper has bottled the spirit of the Sid Valley as a unique memento for holidaymakers and residents alike.
The Dairy Shop owner John Hammond has launched Sidmouth Gin, using allotment-grown rhubarb for one version and sweet seaweed picked by from the beach by town business Ebb Tides for the other.
He teamed up with a mobile distillery to create them and hopes the next batch will create more of a spectacle with an event at the Anchor Inn.
"People's reactions as they see the bottles in the window have been really fun to watch," said dad-of-two John, who owns the Church Street shop with wife Kirsty.
"The sales have been really good so far.
"When we first started at the shop we were looking round a food fair and bumped into a chap with a mobile distillery. I thought, why not do a Sidmouth gin?
"I tasted a gin from Edinburgh that uses seaweed and we already have a supplier.
"We're really pleased with the flavour. People have been saying it's really refreshing.
"When you buy fudge it's often not made here, but with the gin you can take a piece of Sidmouth back with you."
John hopes to add a honey, orange and lavender variety to the next batch, which should be distilled and bottled within a single day.
That side will be handled by Devon Distillery's Cosmo Caddy and his Still on the Move.
He said: "We had done one experiment with a different type of seaweed but this was certainly the first time with this type of seaweed and it imparted a very lovely flavour, slightly salty, a great reflection of the sea.
"It was also definitely the first time using rhubarb!"
Ebb Tides owner Tony Coulson said seaweed there are varieties like sugar kelp that have a sweet, maritime taste.
He has a licence from the Crown Estate to harvest seaweed on a seven-mile stretch of the beach.
The gin's label – featuring an upside-down plane with the words 'fly responsibly' – was designed by Sidmouth's former curate, Mark Barrett.