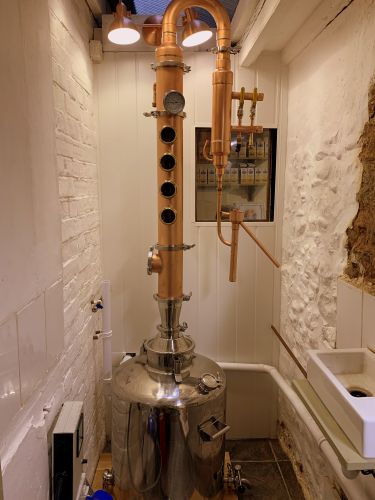 So, you like Gin and want to find that extra special present for Valentine's Day?
Why not try the new Sidmouth Gin School opening its doors on the 14th February at The Dairy Shop.
The home of Sidmouth Gin now has a range of award-winning gins as well as a vodka, rum and liquors. We have decided to open our very own Gin School. Customers are able to come and make a bespoke gin with a range of botanicals and for Valentine's Day they can even make a Pink Gin!
The evening cost £85 for two people (one still) and includes a G&T on arrival, a talk on "All Things Gin" and how to make our nation's favourite tipple.
You will then be able to make a 70cl bottle of your very own gin on a mini copper still. Evening sessions start at 6.30pm and last approximately 2 hours. John Hammond, the owner, said "We really want people to share our love of gin and the range of amazing flavours that we are able to infuse into the spirit. We started making our gin in 2017 and the Sidmouth Gin School was always something we wanted to run. Our shop gives us the perfect opportunity to offer something totally unique to customers."
Customers are encouraged to bring their own botanicals to infuse into the gin and personal images to help make their own custom label.
Bookings are now being taken in the Dairy Shop for the Sidmouth Gin School.